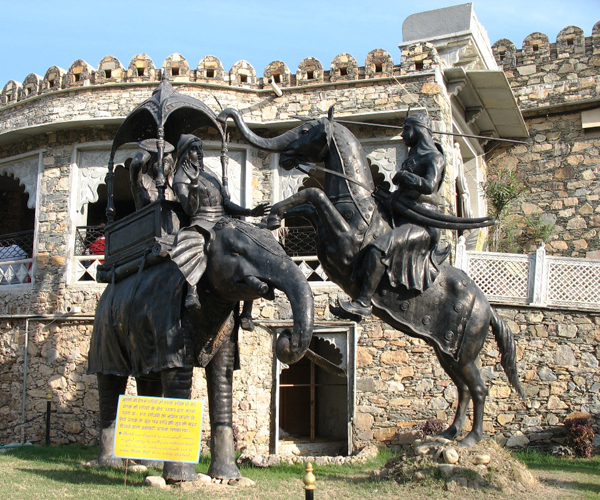 Haldighati
Haldighati is an important historical site in the context of Rajasthan, India. The extensive terra firma, towards the south west of Nathdwara, this historical site witnessed the great legendry battle fought between Maharana Pratap and the Mughal Emperor -Akbar in 1576 AD. Close to this place, you can visit Balicha village that is famous for its terracotta crafts.

Badshahi Bagh is another place which is renowned for 'Chaitri-Gulab'. Here you can find original rose water and 'Gulkand' (Jam made from Rose petals) that has immense medicinal value and really tastes good.
Eklingji
Eklingji Temple is one of the most famous temples of Rajasthan. This temple of Eklingji was built in 734 AD. Enclosed by high walls, it is devoted to Eklingji (A form of Shiv Deity adored under the epithet of EKLINGA). The temple is dedicated to Lord Shiva. The sanctum sanctorum has four faced image of Lord Shiva. The town of Eklingji is full of temples.

There are about 70 temples in all. Mention must be made of the Sas-Bahu marble temple, dating back to the 11th century. It is a fine specimen of ancient art with sculptural details. The Adbhudji Jain temple is of black marble and it dates back to the 15th century CE. Other temples in Kailashpuri include those of Pataleshwar Mahadeo, Arbada Mata, Rathasan Devi, Vindhyavasini Devi.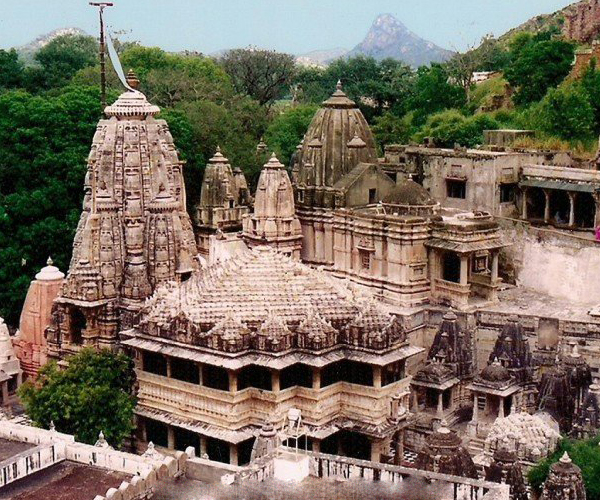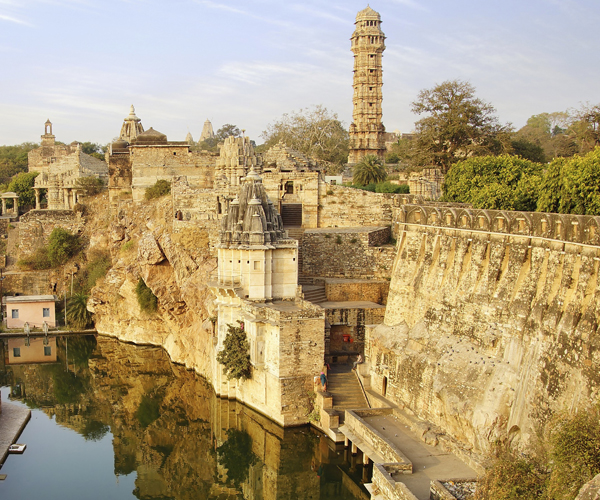 Chittorgarh
Chittorgarh is the epitome of Chattari Rajput (an Indian Warrior caste) pride, romance and spirit, for people of Chittor always chose death before surrendering against anyone. On the climb between the second and third gate you see two chattris (cenotaphs) built to honor Jaimal and Kula- heroes of 1568 siege by Emperor Akbar.

Surajpol is the main gate of the fort. There are many tourist places in chittor like : Vijay Stambh (Tower of Victory), Kirti Stambh (Tower of Fame), Rana Kumbha Palace, Padmini Palace, Kalika Mata Temple.
Kumbhalgarh
Kumbhalgarh Fort is a Mewar fortress in the Rajsamand District of Rajasthan state in western India. The Kumbhalgarh Fort is one of the 84 fortresses Mewar that is located to the south of Jaipur and is 105 kms fromUdaipur. The Kumbhalgarh wildlife sanctuary adjoins the fort to shield the fort from enemies and protects thousands of exotic species of animals.

The Kumbhalgarh wildlife sanctuary adjoins the fort to shield the fort from enemies and protects thousands of exotic species of animals. Rana Kumbha founded the fort of Kumbhalgarh in the 15th century. Kumbhalgarh in Rajasthan, India is one of the few forts in India that remain unconquered till date.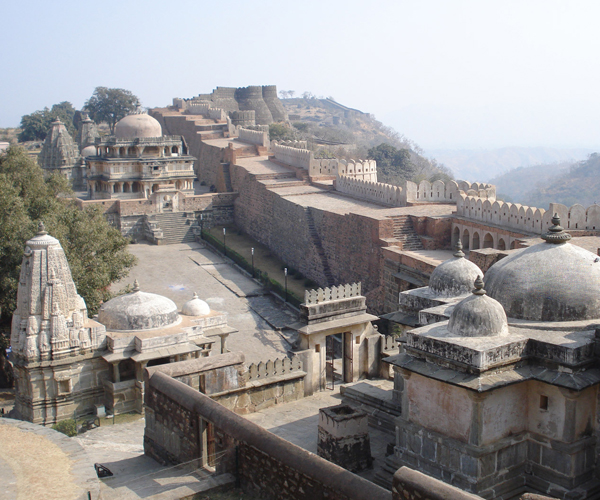 Shri Nath Ji
Located on the banks of the Banas River and having a distance of 48 from Udaipur in Rajasthan, Nathdwara the Gate of the Lord is visited most frequently by Hindu pilgrims. It is believed that during the reign of the Mughal emperor Aurangzeb. Lord Krishna's image was brought to Mewar from Mathura by Goswami Daoji and enshrined with complete vedic rites and tradition at Shrinathji by the ruler of Mewar.