Mount Abu is one of the popular hill stations during summers. Every year, Mount Abu tour attracts millions of tourists from all over the globe. It may be much affordable to spend couple of days here with best Taxi Service. While having a low budget, one can easily explore different attractions of Mount Abu by booking reliable Udaipur to Mount Abu Taxi Services and can make their summer holidays more pleasant.
With reliable and affordable Taxi Services in Udaipur, you can get the time to explore natural beauty and greenery of Rajasthan. During your trip, you can enjoy Guru Shikhar peak that offer breathtaking panoramic vistas of surrounding region. During summer holidays, Mount Abu offers glorious views for arrivals.
Famous Attraction of Mount Abu: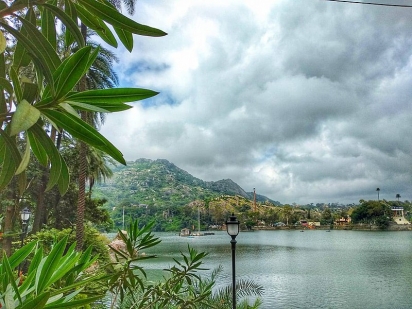 Nakki Lake:
Believed to have been dug out by God themselves, Nakki Lake is one of the special places to visit in Mount Abu. The lake is surrounded by plenty of eating joints catering. The place charge between 50-100 Rs as an admission fee and is ideal place for picnic, trekking, boating and relaxing.
Peace Park: 
It is another must visit place in Mount Abu for those who is looking for an escape from stressful city life. People that visit Mount Abu, surely come to this place to surrender themselves to this calm environment and pamper in meditation. If you are visiting the park for first time, then you should explore this place via local guide in order to ensure that you did not miss capturing any ethos of this place.
Mount Abu Wildlife Sanctuary
With a home to leopards, this subtropical paradise is known for its huge variety of flora and fauna. Being ideal for wildlife spotting, jungle safari, jungle trekking and wildlife photography and so many things to explore, Mount Abu Wildlife Sanctuary is among the best places to visit in Mount Abu.
Guru Shikhar Peak
Guru Shikhar peak is one of the highest peaks in entire Aravali Mountain Range and also in Mount Abu. Offering awe-inspiring panoramic views of surrounding region, Guru Shikhar is most favored tourist places in Mount Abu. Reaching on the top of Guru Shikhar, you can also visit famous temple of Guru Dattatreya, who was believed to be an embodiment of the Hindu deities Brahma, Vishnu and Shiva, all in one.
Sunset Point
Being an Ideal place for couple, the sunset point is among those tourist attractions in Mount Abu where one can find complete peace and calm. This place is known for offering dazzling views of sunset. One can walk or can take horse ride up to the point. This place is perfect for those who is looking for quiet evening watching the sun paint amazing colours in sky. One can travel this place with group of friend and family by simply opting reliable Tempo Traveller in Udaipur.
With all these awesome places to visit in Mount Abu, plan your Mount Abu trip with Udaipur Taxi and explore all the famous attraction of Mount Abu with full enthusiasm.
Contact Details
Call: 9829998515
E-Mail: carrentalinudaipur1@gmail.com