Ganganagar is a city of Rajasthan which lies between the border of Rajasthan and Punjab and also in international border of India and Pakistan. Sri Ganganagar is famous for pressing factories, sugar mills, Mustard Oil and Cotton Ginning. Sri Ganganagar is spread over an area of 11,154 sq km. The climate of the region varies due to the desert in the vicinity. The ideal time to visit Ganganagar is during the months of October and November due to pleasant weather. Here are some top attraction places; you have to visit with your family by hire Udaipur Taxi.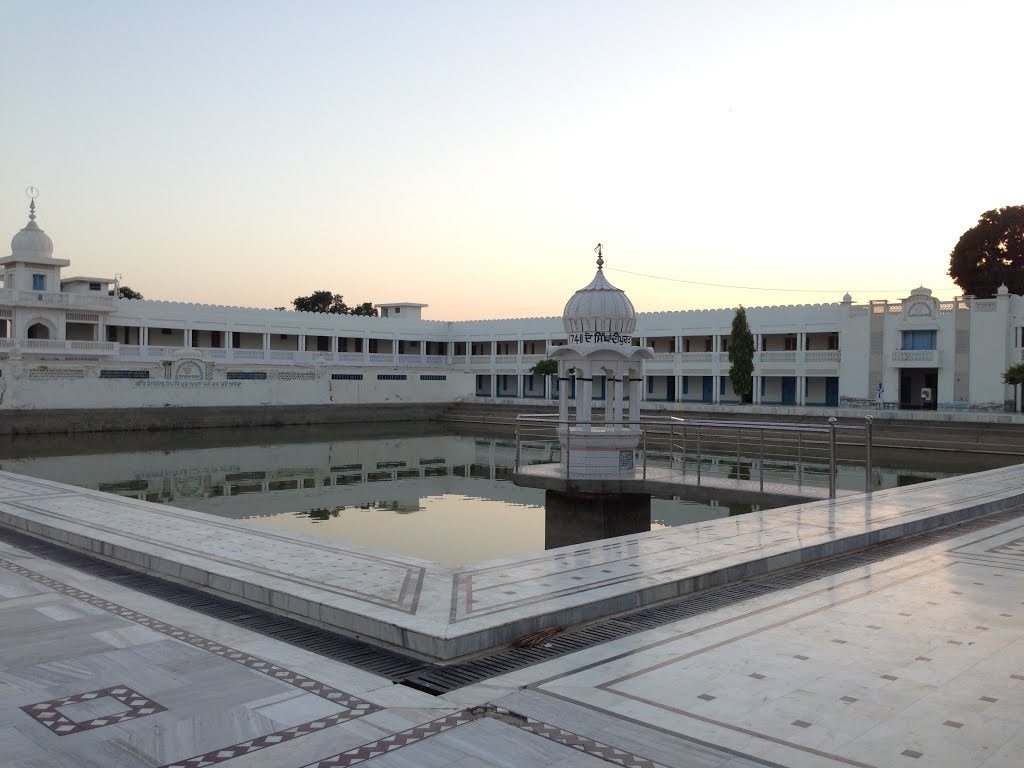 Hindumalkot Border:
The Hindumalkot Border is separates India and Pakistan which is located in town of Sri Ganganagar. It is named to honour of Hindumal who are the Diwan of Bikaner, and the border is famous tourism attraction in the city for national and international tourism. The border is primarily 25 kilometers away from the main city of Ganganagar and visitor can visit in between 10.00 AM to 5.30 PM.
Laila Majnu ki Mazar:
Laila Majnu ki Mazar also known as lover's point in Ganganagar which is near to anupgarh . This is 11 KMs away from the Anupgarh city. The tomb is related to love story of Laila and Majnu and one of the most attractive places for couples. They died in Ganganagar so the mazar is constructed to remember the pure love story of Laila and Majnu. The famous two day fair is organized here in June, which is primarily attempted by lovers.
Anupgarh Fort:
Anupagarh fort is located in town Anupgarh of Ganganagar near the Pakistan border. The fort is another sightseeing place in Ganganagar. The fort was built in 1689 by Mugal governor who wished to keep Anupgarh under Mugal tutelage. There are larger numbers of visitors attractions found.
Budhha Johar Sahab Gurudwara:
Budhha Johar Sahab Gurudwara is famous tourism destination in Sri Ganganagar which is 75 KMs away from the city. An important religious shrine of the Sikhs, this is the place where the two brothers, Sukha Singh and Mehtab Singh brought the head of Massa Rangarh (guilty of sacrilege of the Amritsar's Golden Temple) and hung it on a tree on August 11 in the year 1740.
Read More: Top Religious places in Udaipur with Tempo Traveller
<p>If you are planning a trip to Ganganagar with family and friend, then booking a Taxi Service in Udaipur will give you easy access to any of where desired location. By booking a tempo traveller from reputed travel agency such as Udaipur Taxi, you can visit all this attraction places with your family by hiring a Tempo Traveller in Udaipur at your own comfort and without taking much stress about your pocket. We are provides Car Rental Service in Udaipur and nearby places so you can enjoy your tour with Tempo Traveller.
Contact Us
Call: 9829998515
E-Mail: carrentalinudaipur1@gmail.com
Visit Site:https://udaipurtaxi.co.in/