Near the Udaipur city many religious and historic places which are famous for the architecture design of temples, historic story of legend and also for the natural beauty of places. It is best option to travel these amazing places for one day tour, and visitor can easy reach at these places by cars and taxis in minimum time period. You can make a one day tour with Taxi Services in Udaipur and have peace full trip to these religious places.
EklingJi Temple:
Eklingji Temple is one of the most famous temples located near to city of Udaipur, at only 22 km distance. The temple is devoted to Lord Shiva; the marvel architecture of the temple is famous in whole Rajasthan. The temple area is full of devotees in the Shravan Month and also on Mahashivratri. The temple is built in 734 AD by Baba Rawal. The idol (Shivling) is carved out of a large black stone, and visiting the statue of lord Shiva (Shivling) gives lot of peace. The photography is not allowed inside the temple compose.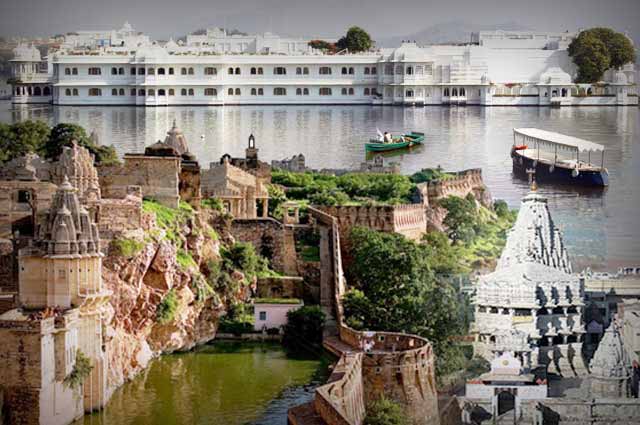 Nathdwara:
Nathdwara is famous for the temple of Lord Shreenathji which is incarnation of Lord Krishna. The structure of this temple is simple, but the aesthetic appeal of this temple is ceaseless. The image of Shrinathji is worth seeing and feeling the celestial beauty of the God. The temple authorities have not less than 500 cows and amongst them; one is regarded as Shrinathji's cow. The temple authorities have not less than 500 cows and amongst them; one is regarded as Shrinathji's cow. During the times of Holi, Diwali and Janmashtmi, people throng in large numbers and the place gets overcrowded.
Haldi Ghati:
Haldighati is famous historical place which is 50 km away the city of Udaipur. It is actually a mountain pass in the Aravalli range connecting districts of Rajsamand and Pali in Rajasthan. Haldighati is perfect place, if you are interested in historic battle and heroic deeds of the courageous soldiers. The name comes from its yellow colour soil. It's historically significant as the Battle of Haldighati, in 1576, was fought here between the army of the third Mughal emperor, Akhbar and the king of Mewar, Maharana Pratap Singh. Visitor can also visit the memorial of Chetak horse and Maharana Pratap Museum.
Ranakpur:
Ranakpur is another sightseeing place near to Udaipur. It is famous and pious place for the Jains. It keeps 96 km distance from the Udaipur. The calm atmosphere of the place and the beautiful Jain temples which are made up of amber stones around the year 1438 attracts tourists to this place round the year. The Ranakpur Jain Temple is counted among the five important pilgrimage sites of the Jains.
To visiting these religious places Taxi Services in Udaipur provides best Car Rental Service in Udaipur. You can also hire a car for your one day tour. We also provide Tempo Traveller in Udaipur, Tour Packages like Udaipur to Eklingji Taxi Service, Udaipur to Haldighati Taxi Service, and Udaipur to Ranakpur Taxi Service etc. If you need then must call: 9829998515
Contact Us
Call: 9829998515
E-Mail: carrentalinudaipur1@gmail.com
Visit: https://udaipurtaxi.co.in/