Diwali or Dipavali is the Hindu festival of lights, which is celebrated every autumn in the northern hemisphere. One of the most popular festivals of Hinduism, Diwali symbolises the spiritual "victory of light over darkness, good over evil and knowledge over ignorance". There's no better way to understand a culture than participating in a grand festival. Here's how you can celebrate Diwali in India.
If you are planning a trip to India in October/November this year, what better way to understand the culture and heritage of the country than through a grand festival? Enjoy special activities organized by Udaipur Taxi Service' just for our guests.
If we look at it, Diwali is the ideal time to witness the diversity of the country; it is indeed intriguing to see the variations in the manner of celebration. However, the social significance of Diwali remains the same for everyone in which they try to bridge gaps in relationshipsby forgiving and lending a hand in uplifting other's interest. There is so much more to Diwali than just lighting up Diyas and bursting crackers! This year the festival of light in India will be celebrated on November 07, 2018 and if you are in a dilemma as to where to go to see Deepawali celebrations in India, then this list below might help you choose the right place.
Celebrate Diwali in Jaipur
The brightly lit Pink City of Jaipur, is a site to behold during Diwali! At the Durbar Hall of Shahpura House, you are welcomed with smiles and garlands. As the traditional Indian folk dancers around you shake a leg, enjoy a refreshing welcome drink before the festivities begin.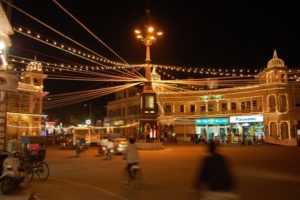 What follows is a beautiful Diwali puja (prayer) ceremony conducted by the royal family of Shahpura, just like the olden days! Afterwards, you'll find a grand buffet waiting for you on the rooftop as you enjoy the fireworks display. Don't feel shy to light a few of your own after dinner!
Celebrate Diwali in Jodhpur
In Jodhpur too you have the chance to celebrate Diwali traditions in India with a local family. Grab your box of candles and travel to meet the family, where you can help your hosts decorate their home with lights. Witness a puja (prayer) ceremony held to appease Laxmi, the Hindu goddess of prosperity.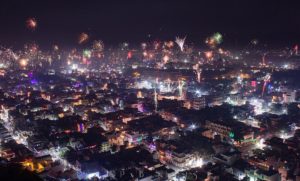 Celebrate Diwali in Delhi
The City of Djinns brings its own festive fervor to the celebrations, which is best experienced in the midst of a local family gathering. Visit the family home of your host in Delhi to witness the entire house lit up with hundreds of diyas (oil lamps) and glittering string lights, to commemorate Lord Rama's return from exile.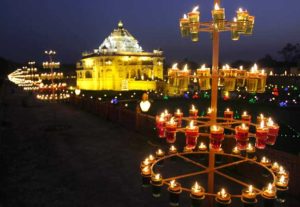 I hope this Article Helpful to you. Are you looking for Taxi Service in Udaipur then Udaipur Taxi is one of the best Taxi Service Provider in India. We provide cheapest taxi booking services Udaipur to customers for their flexibility, reliability, timely execution, proper planning, convenience, safety and security.
Services offered by us are highly cherished by the customers for their flexibility, reliability, timely execution, proper planning, convenience, safety and security. Our range of Cars includes Tata Indica, TATA Indigo, Tavera, Toyota Innova, Honda City, Toyota Corolla, Camry, Mercedes, Honda Accord, Luxury Coaches etc.
Need to Book Taxi in Udaipur Call now +91 9829998515 or Email carrentaludaipur1@gmail.com  for more detail visit our website http://udaipurtaxi.co.in/