When renting a car, either home or abroad, finding an excellent car rental agency is of paramount importance. Getting a good deal and working with a reliable agency can make the difference between a pleasant experience and one that is costly and fraught with aggravation.
Finding a good company does not have to be hard; here are a few tips on how to hire the best car rental companies and benefit from only the best car rental experience, whatever your needs and wherever you are in the world.
Firstly, make sure that you choose a company with transparent pricing. This is often an issue with many companies that rent out vehicles of all kinds. People who to choose to hire a car from companies can find themselves faced with complicated contracts, complicated pricing schemes and plenty of hidden extra charges.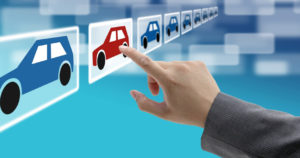 Hidden charges can come in the form of extra insurance, fees for extras such as baby seats, insurance waivers, pick up from a location such as an airport and much more. In fact, it is not unheard of for people to be encouraged to hire a car for an advertised price and then drive away having paid at least double that.
Unfortunately these somewhat dishonest practices seem to be rife nowadays. This is not true in all cases however, with the most reputable car rental agencies making sure they offer fair and completely clear prices. Ask a company that you are thinking of hiring to provide a quote for all the services that you need. Be sure to check on breakdown cover and insurance, as these can end up costing you significantly if they are extra.
A second tip to finding a reputable car rental company is to look for one which offers an up-to-date and modern fleet of vehicles. This is not simply about looks or ease of driving, but for your own security and peace of mind too. After all, an older vehicle might be much more unreliable, and chances are that you will need your vehicle to be reliable for your purpose.
Although a cheap vehicle might be a lot easier on the wallet, if the car breaks down you could be in a potentially difficult situation. Although your rental agency might be able to offer you breakdown cover and roadside assistance, they may not have a spare vehicle for you available as a replacement straight away, causing you great inconvenience.
Be sure to check that the vehicle that you are hiring is modern and is serviced on a frequent basis. If necessary, consider paying a little bit more money for peace of mind when hiring a vehicle, rather than opting for rock bottom prices and unreliable vehicle.
If in doubt, consult the company's customer testimonials or feedback to see whether or not you are making a good choice. The best agencies will not be shy about showing off all the positive client reviews they have on their website or elsewhere, and this is often a very reliable indicator of quality. Book a Cab for Safe Ride with Udaipur Taxi
Taxi Service in Udaipur is the fastest growing car rental company in Udaipur, Rajasthan, and is committed to providing all its customers with a maximum of comfort and satisfaction through its services. Cab Services in Udaipur is the leading car hire in the area and aims to consistently deliver a fast, flexible, personalized and high quality service at a very affordable price. Car Rental Service in Udaipur prides itself on its well-maintained vehicles that cater to every need and requirement of its clients, and continues to invest in the latest automobile technology in order to provide an up to date and best of class service. The company boasts a team of dedicated, friendly, fully trained and experienced staff ready to help each and every customer receive the high standard of car rental service they deserve. Find out more details click here:
Contact Us
Call Us: – +91-9829998515
Web:  http://udaipurtaxi.co.in/
Mail:  carrentalinudaipur1@gmail.com