January is the coolest yet vibrant part of the whole month when people from all around the globe including India are planning to spend their New Year vacation with great enthusiasm and keenness to their preferred location. Udaipur taxi service is one of the best Car rental Agency in Udaipur.  Pick a vehicle of your choice depending on your travel family number and comfort. Luxurious vehicles and cars are available to enjoy the holiday in style.
We provide designated drivers to tour your destinations that have good experience with local terrains and language. We strive to make your holiday peaceful without any fuss in the travel arrangements. We want our customers to be happy and satisfied with their vehicles for their trip. Our Taxi Service in Udaipur provides vehicles which fit every budget and cater to clients from all walks of life.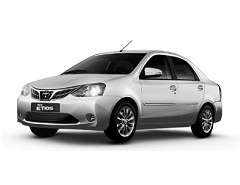 We provide good cabs in Udaipur with quality Services. Hire Udaipur cab service and experience the amazing journey with your family or friends. With Udaipur taxi service in Udaipur, you will now be able to cover all the major places or tourist attractions in Udaipur at optimal time.
Udaipur Taxi for Memorable Holiday Destination
Booking a taxi for your destination can be a tiresome work if you are doing it for the first time. Few tips in mind can always ease this task. Safety being the first priority, it is always advisable go for a reputed firm which provides authorized and licensed drivers. Price comparison is quintessential before booking taxis as sometime huge discounts are available for the same ride. Read customer reviews, ratings and ask your friends and family if you want. An easy 'online booking system' is a must so that you can book Cab Services in Udaipur at anytime of the day. The fleet of vehicles provided should be clean, safe, and comfortable and must have a GPS system to keep track of the vehicles and also helps in the time of emergencies. Don't blindly go for any taxi service you find on the internet. Do all the digging required and trust your intuitions.
The cab booking services are available 24/7 and prices vary depending on the location and type of car tourists are willing to book. Most of the cab services can arrange organized tours which are tailor-made to suit the traveler needs. Car Rental Service in Udaipur  are good in assisting families, honeymoon couples, and foreigners who require different travel arrangements. With the best knowledge on routes and locations of Udaipur, tourists are in safe hands when they acquire cab services from professional drivers. All cabs provided for tourists are registered and drivers will give them a peace of mind by driving them safely to the desired location without any trouble. Enjoy the facilities and deals that taxi offers you for cab service in Udaipur. You can also opt for full day cabs or taxi services in your location for local sightseeing.
Get your holiday Plan with us and get all complete service related to travel include tempo traveler, tour itinerary readymade or customized according the client taste. Book Tempo Traveller in Udaipur  and get the best option for 20 person group package for tip to Udaipur and Outstation Tours.
Contact:-
Call Us: – +91-9829998515
Web:  http://udaipurtaxi.co.in/