When struck in traffic you must have really fantasized about flying on Aladdin's magic carpet over the blocked traffic ridden lanes and reach your destination on time. While Udaipur taxi doesn't have flying cars but our smart drivers know each and every shortcut, by lanes and Side Street to drop you off on your destination right on time.
When you are visiting Udaipur you are always on race against time because there is so much to see, so much to visit and so much to do that you have absolutely no time to worry about parking or searching for local transport. Udaipur taxi services save you from all such worries. There is no stress to search for parking lot/spaces or searching for a local taxi on street in scorching heat.
If you are on a business trip and in need for utmost comfort Udaipur taxi with its luxurious cab services in Udaipur is right there to serve you. We can be your taxi right from the airport throughout your entire business trip and your shuttle back to the airport, thereby, saving a lot of your time and energy.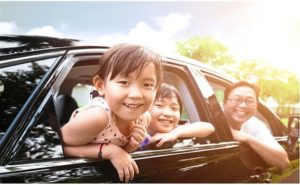 Booking a ride with Udaipur Taxi
It is extremely easy and effortless. You can book a cab with us online or over the phone and rest assured of reaching your destination on time.
Reasons to call Udaipur Taxi:
1. You are on a trip to Udaipur and want maximum comfort at affordable rates.
2. You are on a business trip and need to be a time on your meeting venue. Time is money for you so you need a taxi that sticks to their schedule.
3. You need a shuttle to or from Dabok Maharana Pratap international Airport.
4. You are a woman returning home from work late at night and need a taxi that is very secure and reliable.
5. You wish to go for a shopping spree in the inner complex streets of Udaipur and do not want to drive through risky narrow streets.
6. Car broke down all of a sudden and you are running late for an important appointment.
7. You just had a party and a little booze and do not want to risk driving while returning home. Udaipur Taxi shall drop you home with full responsibility.
8. You just had some procedure at the hospital or you need to visit one
9. You need a secure taxi for your late night outing with friends and family.
10.You are planning to go on a weekend trip to some nearby place and need a cab service provider that organizes sightseeing tour too. Udaipur taxi organizes packaged tours to Ahmedabad, Nathdwara, Mt Abu, Kumbhalgarh, Ranakpur, Chittorgarh, Jaipur, Haldighati, Ajmer etc. If you are searching for taxi services in Udaipur you need to think of only one company: Udaipur Taxi a company that provides quality and affordable taxi service in Udaipur. We just don't claim customer satisfaction we live up to it.
Call us now and book a joy ride with Udaipur Taxi- the best taxi/cab service provider company in Udaipur.
Contact:-
Call Us: +91-9829998515
Web:  http://udaipurtaxi.co.in/
Mail:  carrentalinudaipur1@gmail.com